meggala.com
The good Dr_Drift doing his stuff.
Dr drift aka Sam can help you get your car running really well he tunes ecu's.
fits boost controllers and does other work to skylines silvia's etc
Products:
- Custom ECU's
- Pineapples here
- R32 / S13 Castor Rods
- R32 Strut Braces
Dr_Drift Projects
ca powered datto 1600

has run 12.0 on street tyres at calder as stated in the hpi top ten import drag times
all work including ecu tuning has been done by dr_drift
he can be found at xtc performance 16 louvain street coburg victoria.
all sorts of mechanical work including dyno tuning etc all sam on 0425818755
sam's datto has some unique features including the boot mounted radiator
here is a vid of the good dr doing his stuff
Please do not copy what you see here this was done by a professional driver.
Who has many years of high speed driving experience.
this was conducted on a closed road. enjoy.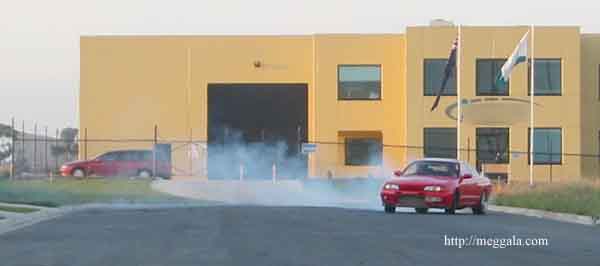 8.1 meg of vid here (right click here to save)
if you use this vid all I ask is that you give credit to Dr drift and meggala.com
flick me a mail to slime@meggala.com to let me know of a mirror.
Don't forget to vote for my site

This should get you back (click here)